Info for UM Clinicians
Most comprehensive prognostic test: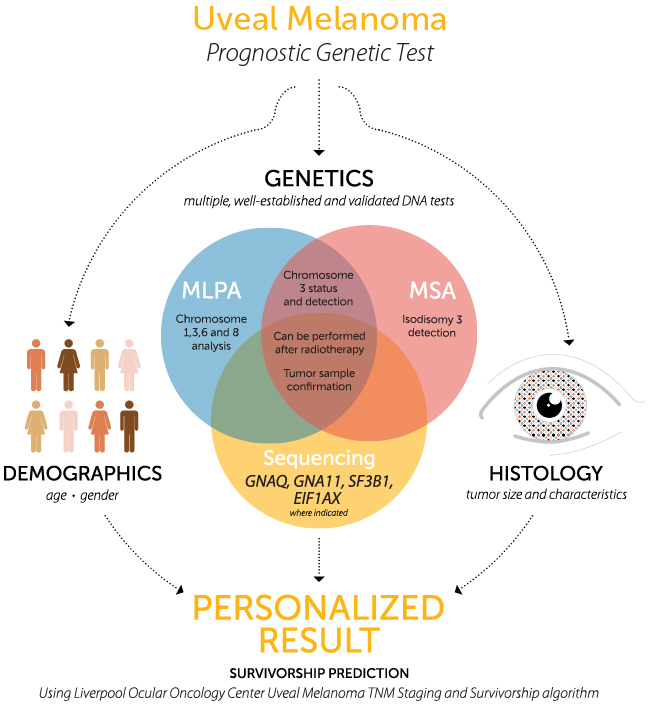 Reports: We strive to provide as much useful information as possible. World-renowned medical experts contribute to cases involving complex interpretation.
Re-tests: If no mutation is found, we bank any remaining DNA. In the future, when new science or test methods are available, we will contact referring specialists to offer to re-test. For any new findings, we re-issue our report at no added charge.
Clinically appropriate turn-around time: Turn-around time is 3 to 6 weeks.
Certified lab: Our lab is fully accredited by the Ontario Lab Accreditation (OLA) Program and College of American Pathologists (CAP), registered under CLIA '88 legislation and compliant with ISO 15189:2012. We are a member of the European Molecular Quality Network (EMQN).
Service excellence: Impact is committed to exceptional customer service. Our team provides test order support so you can spend more time with your patients.
Logistics: Impact provides genetic testing services to about 25 countries and samples are routinely shipped from across the world without disruption. We provide the necessary paperwork and recommend a courier service that will reliably deliver the samples.
Impact Genetics' Uveal Melanoma Test Description
Copy number testing using MLPA on chromosomes 1p, 3, 6 and 8 to detect monosomy, disomy and trisomy.

br>

Microsatellite analysis (MSA) on chromosome 3 to detect loss of a chromosome copy and isodisomy.

br>

Sequencing GNAQ and GNA11 to detect frequently occurring mutations in UM tumor for confirmation of tumor sampling.
Sample requirements
200 ng of DNA is preferred. Testing may be possible on less than 100 ng of DNA.

br>

Tumor samples for DNA analysis can be fresh or frozen. Samples can be safely sent with up to 2 days in transit.

br>

A biopsy may be taken at the time of plaque insertion or on the last day of proton beam radiotherapy.

br>

A biopsy may be taken from an enucleated eye.