Uveal Melanoma Genetic Prognostic Test
Comprehensive Testing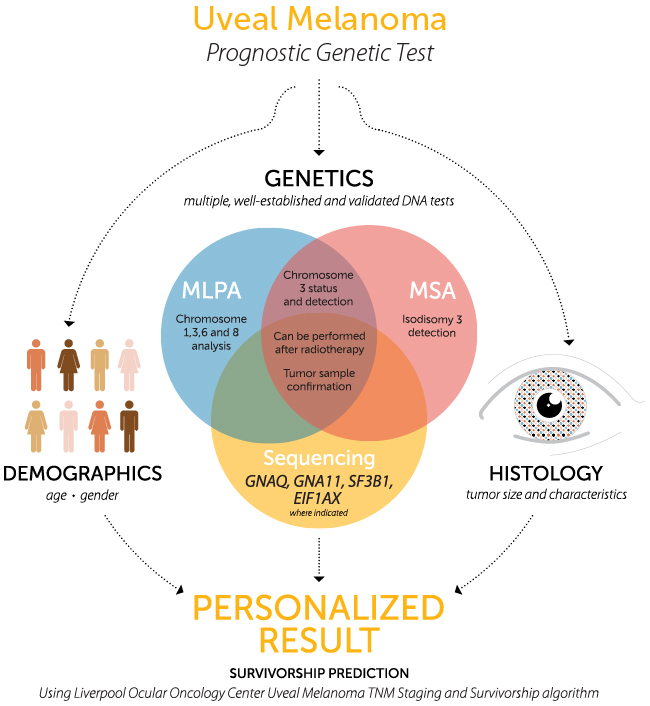 Impact Genetics' Uveal Melanoma Test Description
Copy number testing using MLPA on chromosomes 1p, 3, 6 and 8 to detect monosomy, disomy and trisomy.

br>

Microsatellite analysis (MSA) on chromosome 3 to detect loss of a chromosome copy and isodisomy.

br>

Sequencing GNAQ and GNA11 to detect frequently occurring mutations in UM tumor for confirmation of tumor sampling.